Chiropractor, Life optimizer
Functional Medicne
Acupuncture Certified
Dr. Jean graduated from Northwestern Health Sciences University with a Doctor of Chiropractic degree and completed her B.S. in Human Biology from Luther College.
She previously had extensive chiropractic training in various clinics throughout the Twin Cities, including: Woodbury, St. Paul and St. Louis Park. She obtained her Chiropractic Acupuncture Certification in 2006. And in 2009, she received her Exercise Rehabilitation Certification. Most recently she obtained her degree in Human Nutrition & Functional Medicine from University of Western States in 2020.

Dr. Jean has a passion for treating families, children and athletes as well. As a collegiate 3X All-American Track & Field & Volleyball athlete, she pursued her interests with athletes by coaching high school Track & Field. Following this, she worked with many others on nutrition and exercise counseling while working as a personal trainer at Northwest Athletic Club in downtown Minneapolis.
Throughout these experiences, she observed differences between people with healthier lifestyles than those more prone to illness and injury. She came to discover the amazing power of the nervous system and its impact. Without it, life does not exist. And without a fully functioning one the quality of life certainly is not there. The key is to allow the nervous system to travel from your brain to your body as freely as possible to allow for full expression.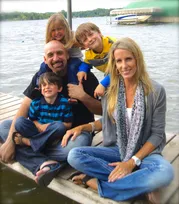 Her mission is to give others the hope and inspiration to reach their fullest potential in life, to feel better than they have ever felt – physically and emotionally. Allow her to change and optimize your life!